Prospect is an independent and authoritative monthly magazine that allows thoughtful debates and in-depth analysis on current affairs, the economy, politics and the arts to understand our changing world. What are the implications of cancel culture? Why was the West doomed to lose in Afghanistan? Is it time to waive Big Pharma patents? Have your questions debated, explored and answered with a subscription to Prospect.
Sharpen your mind and get an informed view on current affairs with a Prospect magazine subscription today!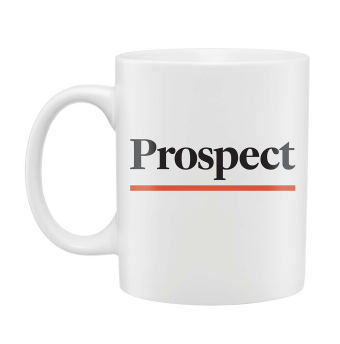 Special Offer - Free Prospect mug - You won't find the Prospect mug anywhere else - it is exclusive to Prospect members. And as you sit down to enjoy the best quality writing, you can sip your coffee from this unique mug.
Prospect Magazine
subscription offers
FAQ
How much is
Prospect
magazine?
Subscriptions start from £3.00 for 3 Issues
How often is
Prospect
magazine published?
10 times per year
How can I buy
Prospect
magazine?
Prospect magazine can be bought right here on magazine.co.uk by either credit card or direct debit
How many issues of
Prospect
magazine are published each year?
10
Who publishes
Prospect
magazine?
Prospect Publishing Ltd