Are you looking for the ultimate glossy magazine for the mature, modern woman? Prima is the magazine subscription for you! With a Prima magazine subscription, you'll discover all the UK's leading affordable women's lifestyle magazine has to offer, with endlessly savvy reader tips on fashion, beauty, home ideas, cooking, crafting, entertaining, health and wellbeing in every single issue. It's a lifestyle magazine for you, celebrating you as you are and all you hold dear – your family, friends, home and hobbies.
Treat yourself to a Prima magazine subscription and discover the latest on running a successful family home and living your most stylish life yet!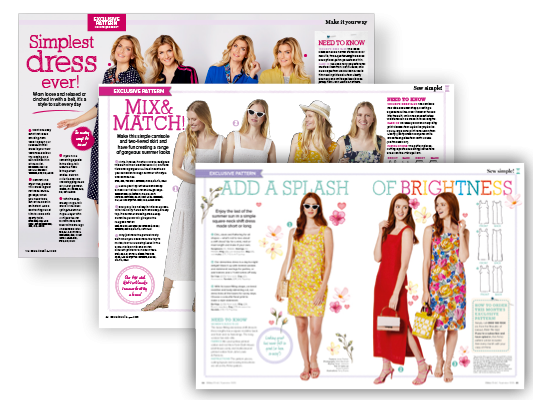 Free Prima Pattern with every issue! In order to receive the FREE monthly Prima patterns, please forward your magazine.co.uk confirmation email to primapattern@subscription.co.uk and this will be included with your subscription.
(UK subscriptions only)
Instant Access when you subscribe
Get instant digital access to the latest issue of Prima to read immediately while you wait for your print subscription to arrive
Prima Magazine
6 issues for £18.99
Saving £6.51
£18.99
Prima Magazine
subscription offers
FAQ
How much is
Prima
magazine?
Subscriptions start from £18.99 for 6 Issues
How often is
Prima
magazine published?
12 times per year
How can I buy
Prima
magazine?
Prima magazine can be bought right here on magazine.co.uk by either credit card or direct debit
How many issues of
Prima
magazine are published each year?
12
Who publishes
Prima
magazine?
Hearst Magazines UK