ImagineFX Magazine Subscription
Igniting artists' imagination with a collection of inspiration and enthusiasm every month - ImagineFX covers all aspects of fantasy digital art in a bid to advance your artistic endeavours. Each issue is packed with reliable reviews of hardware and software and offers an in-depth look at the animation within the latest movies and comic books to encourage your artistic flair.
Offering you unrivalled access to the fascinating minds of some of the best creators within the digital art scene - ImagineFX provides helpful workshops and practical advice from leading Sci-Fi and fantasy artists to help you grow as an artist. Perfect for all types of fantasy artists and designed to educate digital artists of all sorts of disciplines, the publication is created by a team of creatives that love the medium of digital fantasy art as much as you do.
Whether you are already a proud professional or an enthusiastic amateur aiming to improve - an ImagineFX magazine subscription is sure to cater to your fantasy digital art desires.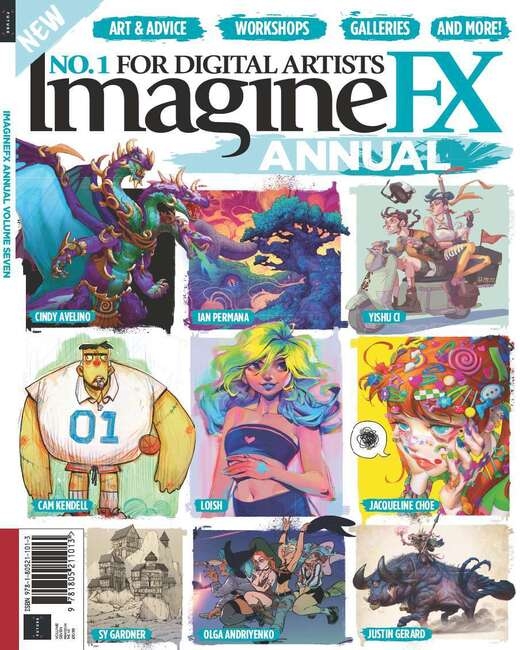 FREE GIFT - Imagine FX Annual book worth £14.99
(Selected UK offers. While stocks last.)

Instant Access when you subscribe
Get instant digital access to the latest issue of ImagineFX magazine to read immediately while you wait for the first print edition of your magazine subscription to arrive
6 issues for £34.99
Saving £10.01
£34.99
Free Gift Details
Free Imagine FX Annual book worth £14.99
ImagineFX Magazine Subscription offers