Ideal Home Magazine Subscription
Inspiring and encouraging budding interior designers with innovative ideas every month, Ideal Home is the informative guide that can help you achieve your home design dreams. Each issue is packed with detailed photography of stunning show homes from across the UK and features the latest interior design trends to offer you visual inspiration for your own home renovations.
The proud homeowners' bible, Ideal Home delivers updates on contemporary living, budget-friendly decorating advice, easy DIY projects, upcycling, renovations, interior makeovers and more to make sure that your creative juices never run dry. Ensuring that you stay on trend with all things home, interiors and house renovations, an Ideal Home magazine subscription is always at hand to assist you in realising and achieving your dream home.
Reinvent your home, and turn your interior dreams into a reality - subscribe to Ideal Home today!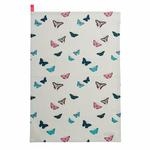 FREE GIFT - Sophie Allport tea towel worth £9
(Selected UK delivery offers only. While stocks last.)
Instant Access when you subscribe
Get instant digital access to the latest issue of Ideal Home magazine to read immediately while you wait for the first print edition of your magazine subscription to arrive
6 issues for £21.49
Saving £8.45
£21.49
Free Gift Details
Free Sophie Allport Tea Towel worth £9
Ideal Home Magazine Subscription offers