Funny, free-thinking and crammed with rejuvenating wit, The Oldie magazine brings you a light-hearted alternative to a press obsessed with youth and celebrity. Every four weeks, enjoy over 100 pages of quick-witted articles, travel tips, interviews and reviews on everything from books to gardening, the latest news and of course, the very best cartoons in the country!

The Oldie's ever-growing and loyal readership appreciate how the magazine is a timeless and ageless read that is free of retirement advice and packed with intelligence, delight and non-stop wit.

So, if you're looking for a good laugh or outstanding writers that cover a diverse range of topics, then The Oldie is the perfect light-hearted read for you. Subscribe today and get every issue delivered straight to your door!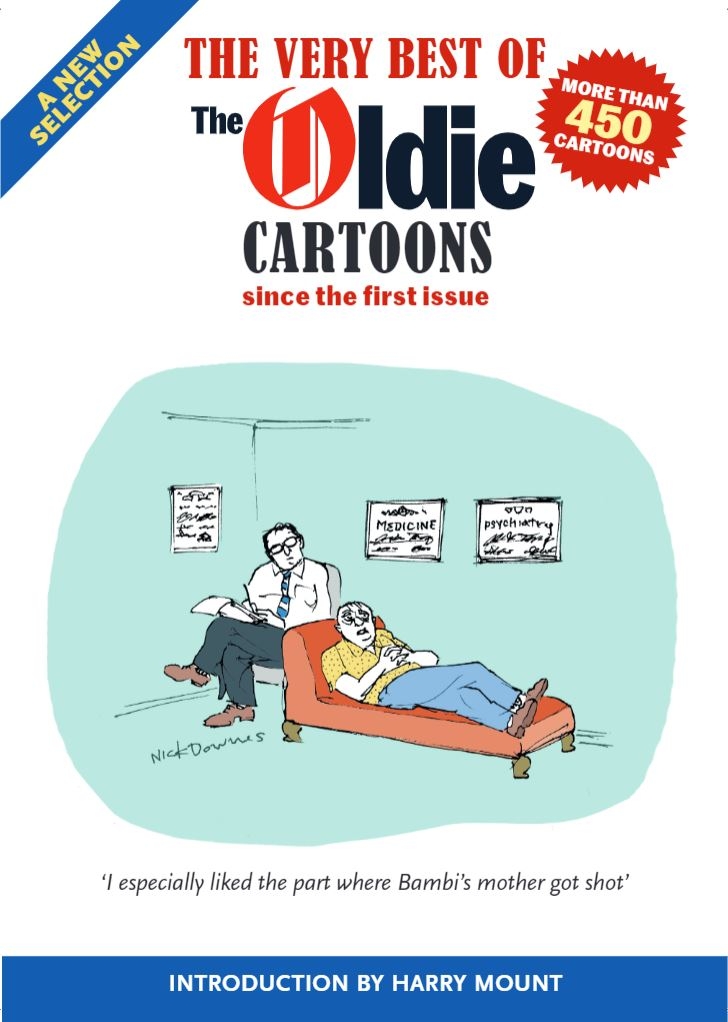 Don't miss out on our fabulous offers and your free Oldie gift, The Very Best of The Oldie Cartoons worth £8.95 when you subscribe at magazine.co.uk today! You will also receive the free optional weekly e-newsletter.
(Gift sent to the billing address.)
The Oldie Magazine
subscription offers
FAQ
How much is
The Oldie
magazine?
Subscriptions start from £3.00 for 3 Issues
How often is
The Oldie
magazine published?
13 times per year
How can I buy
The Oldie
magazine?
The Oldie magazine can be bought right here on magazine.co.uk by either credit card or direct debit
How many issues of
The Oldie
magazine are published each year?
13
Who publishes
The Oldie
magazine?
James Pembroke Publishing