Whisky Magazine Subscription
Whisky magazine provides you with a vast wealth of whisky expertise and experience to help you discover the rarest and finest malts and blends. Created by whisky lovers for those that share their passion - the publication is a must-read for whisky veterans, and budding experts alike. Each issue is a carefully collated collection of new and exciting whiskies, lesser known local options, and industry leading brands.
With insights from experts, and a behind-the-scenes look at award-winning distilleries - A Whisky magazine subscription is the perfect companion for whisky enthusiasts of all experience levels. With regular tasting notes from the whisky masters, eye-opening interviews from respected figures within the industry, and product reviews and recommendations - Whisky magazine will tantalise your taste buds, and enhance your whisky experience.
Stimulate your senses with sophistication and style - subscribe to Whisky today!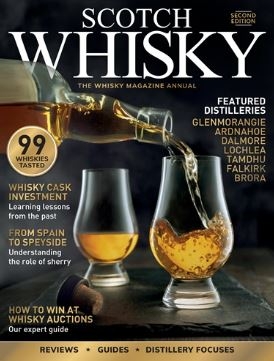 FREE GIFT - Scotch Whisky Annual - 2nd edition
Terms and Conditions: UK offers only. Alternative gift may be supplied. The gifts will be dispatched within 28 days of your order.
Instant Access when you subscribe
Get instant digital access to the latest issue of Whisky magazine to read immediately while you wait for the first print edition of your magazine subscription to arrive
Trial Offer - 3 issues for £5.00
Saving £12.97
£5.00
Free Gift Details
Scotch Whisky Annual - 2nd edition
Whisky Magazine Subscription offers