Calling all whisky connoisseurs! A subscription to Whisky Magazine is the perfect choice for those looking for the finest and rarest malts and blends. Discover everything from little known (but very special) local whiskies and award winning distilleries, to what dram pairs best with your favourite food. It's guaranteed to get your nose twitching and taste buds tingling.
Packed with regular tasting notes from our whisky masters, in-depth interviews with the leading whisky experts, behind the scene tours of distilleries, a subscription to Whisky Magazine will be your ideal drinking companion.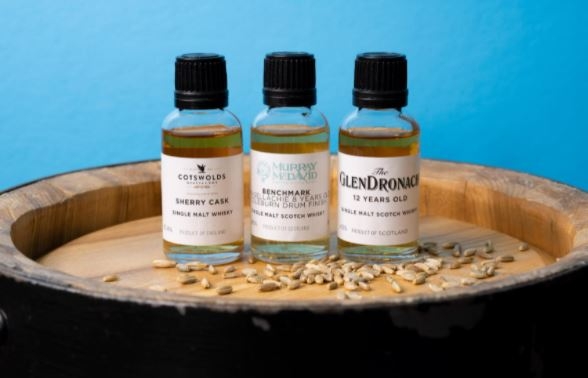 FREE GIFT - With your subscription order you'll receive three whisky miniatures hand-picked by the Whisky Magazine tastings team.
Terms and Conditions: UK offers only. To receive your FREE whisky miniatures you must be 18+ and a resident in the UK. The whisky miniature set (30ml each) is available to the first 321 orders only. Alternative gift may be supplied. The gifts will be despatched within 28 days of your order.
Instant Access when you subscribe
Get instant digital access to the latest issue of to read immediately while you wait for your first print subscription to arrive
Whisky Magazine
subscription offers
FAQ
How much is
Whisky
magazine?
Subscriptions start from £5.00 for Issues
How often is
Whisky
magazine published?
8 times per year
How can I buy
Whisky
magazine?
Whisky magazine can be bought right here on magazine.co.uk by either credit card or direct debit
How many issues of
Whisky
magazine are published each year?
8
Who publishes
Whisky
magazine?
Paragraph Publishing