Calling all lovers of fast, furious and roaring engines! A Motor Sport magazine subscription is just what you need to get your monthly fix of F1, Moto GP, Grand Prix and motorsport news. Full of features on sportsmen and women across F1 and Moto GP, plus the teams and engines you want to hear about, it's the best motorsport resource around! Founded in 1924, the team behind Motorsport magazine are real F1 and Moto GP enthusiasts, so you'll be reading from true experts and fans of the sports. With a rich heritage of celebrating everything on two and four wheels, go behind the scenes and on the front line with stunning photography, features, interviews and much, much more.
Subscriptions include free delivery of each new print issue, as well as each digital issue on your computer, tablet or phone. Subscribers also benefit from unlimited access to the unrivalled Motor Sport archive, containing every word published in the past 96 years, along with in-depth special issues covering racing's greatest marques, such as Ferrari, Porsche and Aston Martin, plus the sport's most charismatic figures in our Grand Prix, Le Mans and Rallying Legends collection.
Speed into the sunset with a Motorsport magazine subscription today!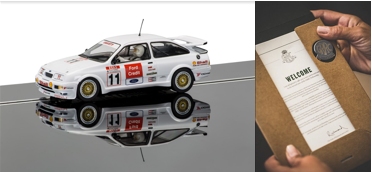 FREE GIFT OFFERS - Choose from 2 gifts:
FREE Scalextric BTCC Ford Sierra RS500 - Robb Gravett, Brands Hatch 1990 Model Car worth £40.99. Or
FREE Annual Goodwood Fellowship worth £39.99
(1yr & 2yrs offers only. Please select corresponding offer to choose your gift.)
Motor Sport Magazine
Trial Offer - 3 issues for £3 (New subscribers only)
Saving £32.94
£3.00
Motor Sport Magazine
subscription offers
FAQ
How much is
Motor Sport
magazine?
Subscriptions start from £3.00 for 3 Issues
How often is
Motor Sport
magazine published?
12 times per year
How can I buy
Motor Sport
magazine?
Motor Sport magazine can be bought right here on magazine.co.uk by either credit card or direct debit
How many issues of
Motor Sport
magazine are published each year?
12
Who publishes
Motor Sport
magazine?
Motorsport