The 5 Best Technology Magazines
Technology is a soaring exercise of the human imagination. Every modern-day convenience is a result of someone's idea being realised, and the evolution of technology is as guaranteed as night following day. Technology can help us grow, connect with others, learn how something works, and better appreciate just how far society has come.
Leading the line as the world's fastest-changing industry, technology is always adapting and forever evolving. Now, more than ever, it is becoming increasingly important to have a broader understanding of the systems, the apps, and the programs that assist us in our everyday life. Here at magazine.co.uk - we understand the tantalising temptation of tech and the interest in ingenious innovation.
Whether you want to learn more about your computer, are in the market for a brand new console, or want to see what is coming up in the fascinating future of technology, our range of technology magazines are certain to keep you informed and up to date.
Shining a light on the latest pieces of kit, speaking with the brilliant minds that are in charge of developing new technologies, and reviewing the latest hardware and software are just some of the features that you can find in our guide to the five best technology magazines. Read on to find the perfect technology magazine subscription for you …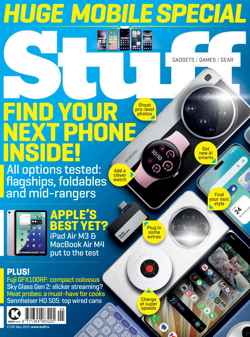 Educating and enthusing tech fans with a comprehensive guide to a wide range of consumer electronics - Stuff is the must-have magazine for technophiles looking to learn more. Each monthly issue is packed full of reviews and recommendations of the latest technology and features plenty of easy-to-digest breakdowns of everything from mobile phones to tablets, consoles to laptops, and smart TVs to VR systems.
Offering unbiased and expert-led analysis and articles, this magazine is perfect for those who are looking to buy their next exciting bit of kit or those who are simply looking to enhance their electronic education. Whether you are browsing, buying, or building your understanding - a Stuff magazine subscription is sure to assist you every step of the way.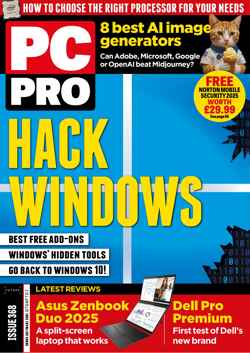 Providing passionate PC fans with a monthly dose of IT news, reviews, and technology developments - PC Pro caters to the needs of both professionals and advanced enthusiasts. As the name suggests, this title is not an entry-level read, as it uses more complex, computer-oriented language than many of its competitors.
Perfect for those with a deep understanding of all types of computers, this proud publication covers a huge selection of in-depth topics from expert journalists and seasoned contributors that really know their stuff. Conducting lab tests for all of their product reviews and providing you with reliable information on all new tech releases - PC Pro is ideal for those looking to enhance their already established IT education.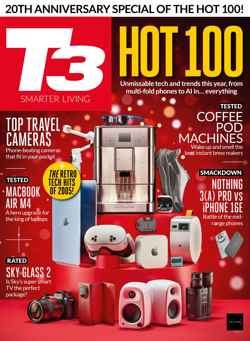 Giving gadget lovers unrivalled access to the fascinating world of technology - T3 is the world's best gadget magazine for a reason. Each monthly issue features all of the latest tech releases, gadget reviews, exclusive news, and in-depth features that all combine to keep you up to date with an industry that is always evolving.
Focused primarily on gadgets, gizmos and smarter living, T3 offers expert advice and guidance on how to get the most out of technology and what gear you should add to your collection next. With product launch insights, buying guides, professional perspectives, and much more, this title is certain to teach and tempt you every time it lands at your door.
Taking a broader look at the impact technology has on the world in which we live - Wired offers essential reading to the more considerate consumer. Examining how our rapidly improving technology is influencing art, architecture, politics, and science, this bi-monthly magazine navigates much more than just the landscape of technology.
Focusing on the footprint tech leaves on society, Wired presents insights and interviews from academics and activists that look to shape our world in conjunction with the technological advancements that are likely to feature in our future. With honest reviews of the latest reviews and eye-opening and in-depth articles on the latest technology trends - a Wired magazine subscription can evolve your technological understanding every other month.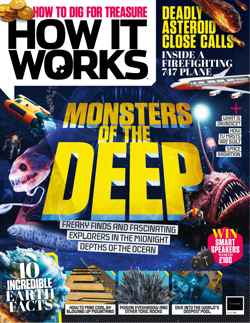 Helping you to better understand how our world works - How It Works caters to those with a curious cranium. Designed for inquisitive minds with an insatiable thirst for knowledge, this must-have monthly magazine entertains, enthuses, and engages those of us who want to enhance our technological understanding.
Featuring insightful and informative articles on how technology works and its status within society - How It Works provides you with much more than reviews and recommendations. Packed with fascinating facts and stats and detailed analysis into the 'what', 'how', and 'why' - a magazine subscription to this wonderful publication is sure to provide you eye-opening insight every time it lands through your letterbox.
Treat yourself or someone else to one of our top 5 technology magazines that are sure to entertain, educate, and enthuse. Select the perfect technology magazine subscription to help secure the perfect set-up today!