New season means a new look and at magazine.co.uk we love finding the latest trends, style and beauty tips in the pages of our favourite glossies. If you're looking to switch it up for the cooler months, Lauren from Hello Charmmie talks us through the AW16 Bold Lip from the latest issue of her Glamour magazine subscription…
This month's Glamour magazine featured a piece on Bold Lips and I thought I'd share my top three picks for getting a flawless, bold pout.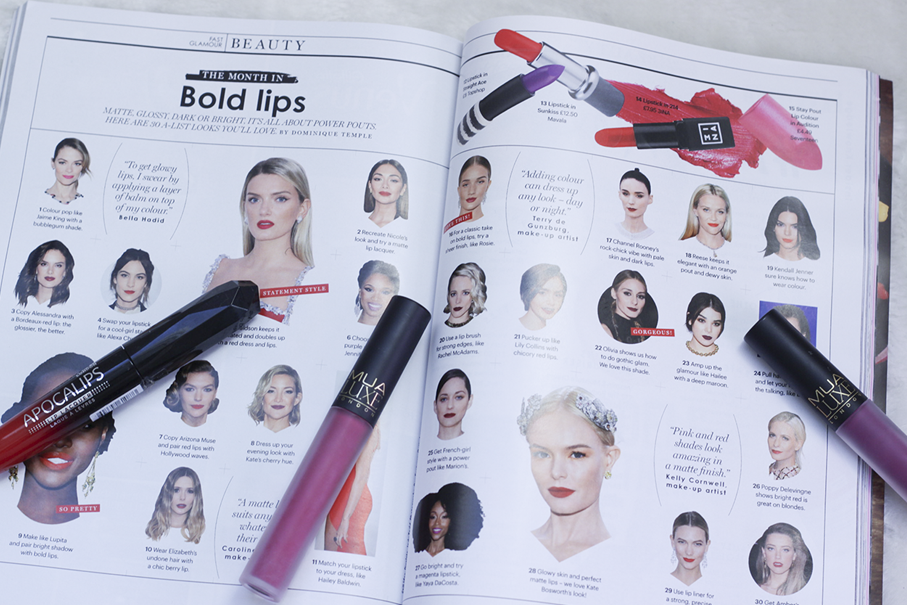 One of the first things to remember when creating a statement lip is to prepare your lips appropriately by using a lip scrub and making sure they are well moisturised, as it will help the overall appearance of your lipstick.